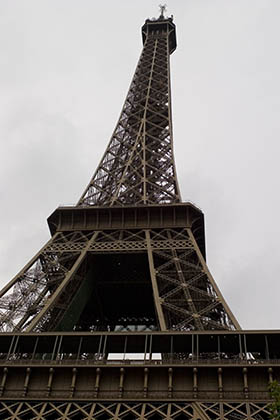 This is a collection of images from Paris taken in October of 2006 with my Canon 10D and a Sigma 24-70 f/2.8 EX DG zoom lens. There are also photos from the Versailles Palace and from Monet's home in Giverny. Paris is an extrordinary place. There is no finer collection of art in one city anywhere in the world. And the city is a beautiful place to walk and tour. Judith and I will have to return again soon.

I hope you enjoy the images that I was able to capture ...



These images are copyrighted and their reproduction in print or on websites is prohibited without written permission ...




You can contact Bob here.

This page was updated on 03-07-2009







This is an 18 step greyscale from [R,G,B] of [0,0,0] to [255,255,255] in increments
of [15,15,15]. For best viewing on images you should adjust your screen brightness
and contrast to be able to see the changes of all 18 grey shades ...